I call myself a documentary style wedding photographer because, whilst most of my day is reportage and candid, during portraits I do direct them. Not really posing, but giving them little prompts and things to say or do. It takes their mind off being photographed and they concentrate on the task I've given them and on each other. The images that I capture are of genuine and authentic connections. Here are some tips for you to shoot natural wedding and couple portraits.
You don't need a huge repertoire of 'poses' for a wedding. The majority of the day will be reportage and when it comes to portraits most couples don't actually want to be away from the guests for an hour and a half whilst you take them through a dozen different poses in loads of different places around the grounds.
Pick 3 or 4 simple 'poses' or prompts that you want to achieve, keep them simple and execute them well.
Be efficient with your time. Start wide angle and then swap to a longer focal length to achieve two different looks from the same prompt/pose. Keep them in the same place but change angles and shooting direction.
Walking – You can get these shots on the way to one of your portrait locations. Ask one to walk one or two paces in front of the other and encourage them to chat to each other or draw in close and wrap around one arm.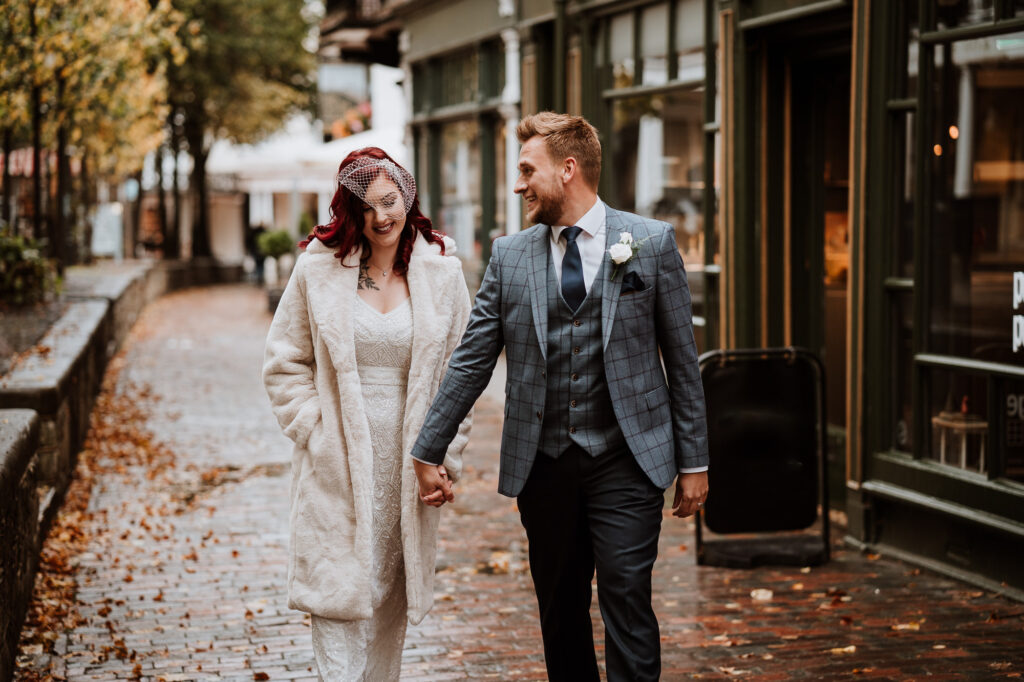 Face to Face – holding hands standing opposite is a great one. They usually just look at each other and laugh to start with which I love. You can ask for a kiss, wrap around each other, touching foreheads, whisper something funny in an ear. All can be achieved from the same starting position.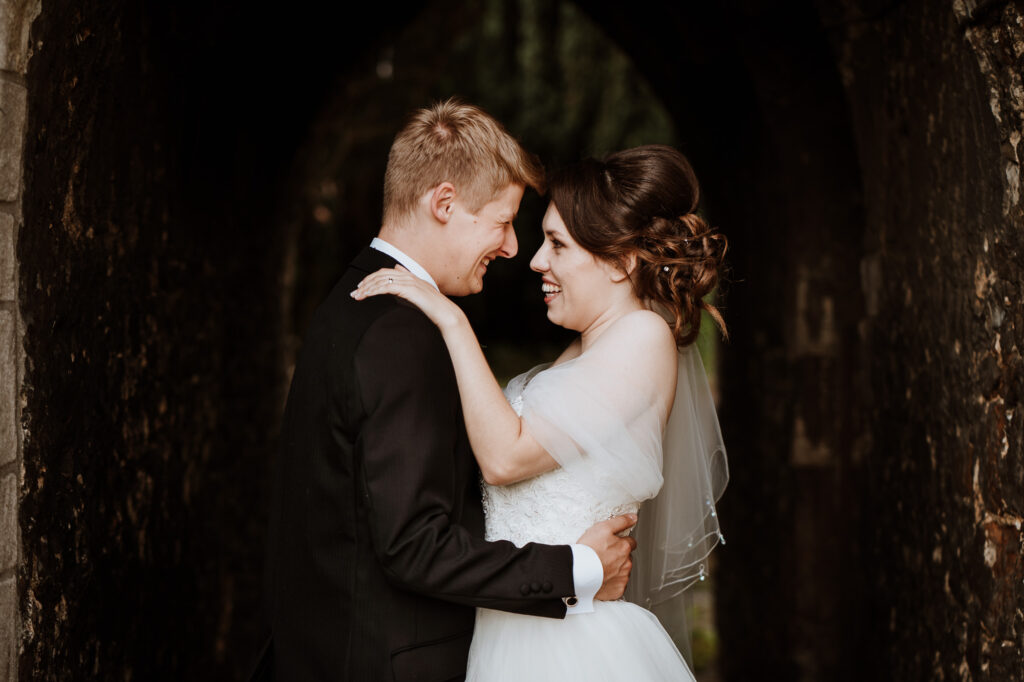 The Wrap – Stand one behind the other both facing you and out stretch their hands (Think 'I'm on top of the World' from The Titanic Film) Ask them to interlink their fingers and then when you say ask the person at the back to wrap their arms around the other. Tell them to really 'feel' the cuddle and you can get some really emotional expressions.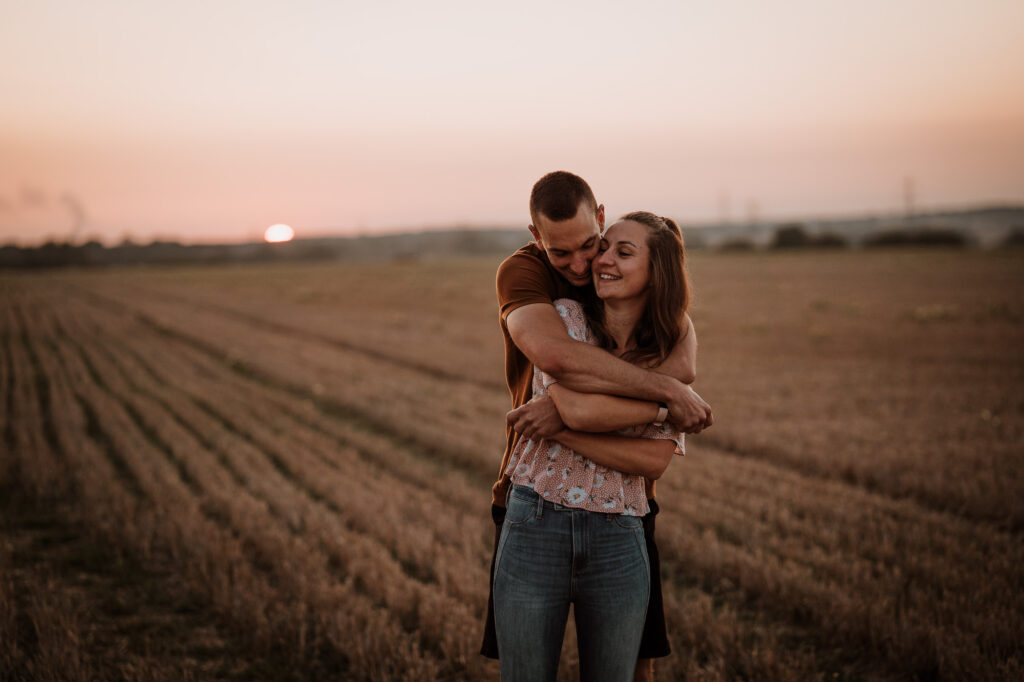 Keep shooting – keep watching once they have done what you asked them to. The couple will relax or laugh together, wipe a hair from the others cheek, grab a quick kiss; they are all really lovely authentic moments to capture.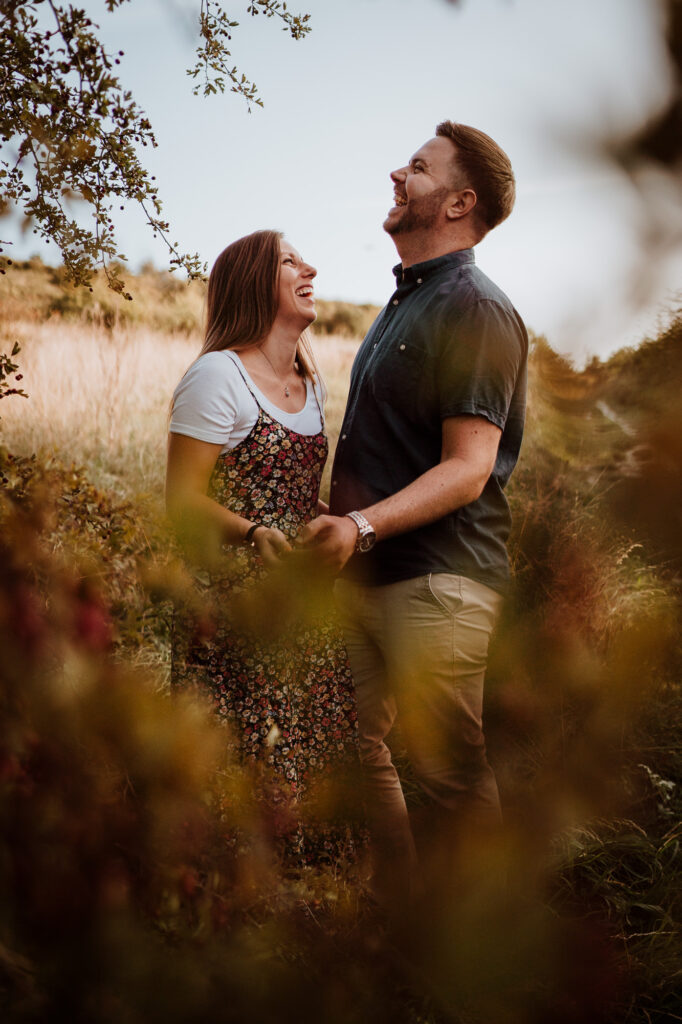 I have been a Wedding Photographer for a good few years now and still absolutely LOVE what I do. I can't think of a better job as a photographer. You can see more of my wedding photography here.
As well as offering education through my blog, you can also discover other ways of working with me here.